welcome to the
Hair Transplant Manchester Clinic
53 Fountain St,
Manchester, M2 2AN
Monday – Friday
9:00am – 8:00pm
Saturday – Sunday
9:00am – 5:00pm
Welcome to the
Manchester Hair Transplant Clinic part of Harley Street Hair Transplant Clinics
We help clients restore their hairline and their confidence!
Are you looking for a hair transplant in Manchester ? Are you one of the 6.5 million men in the UK (including Manchester) that continually experience hair loss and want them to permanently disappear? If so, we are here to help. Dr. Mamontova is an experienced hair restoration and transplant surgeon and he is here to provide you with the answers you are looking for. We are an industry-leading hair transplant clinic and we are dedicated to helping those experiencing hair loss achieve a full and thick head of hair once again.
We welcome patients in need of surgical hair transplants at our state of the art Manchester hair restoration clinic, although we do have other clinics regionally. Our surgeons are trained in the field of hair transplant surgery, and can carry out this procedure on both men and women. We always ensure the highest standards of professionalism, care, and customer service.
If you have:
Low self esteem or lack of confidence
Suffered with hair loss or hair thinning
You're not alone. Many of our clients were in one or both of the following 2 stages, which is why we helped them. So you could also benefit from our treatment. For a Free Consultation please click on the link or give us a telephone call on 0161 82 11 669.
Hair Transplant procedures
Hair Transplants
Read more about the hair transplant treatment, the methodology and the results
Beard Transplants
Read more about the beard transplant procedure, the methodology and the results
Eyebrow Transplants
Read more about the eyebrow transplant procedure, the methodology and the results
PRP Therapy
Read more about the PRP treatment, the methodology and the results
FUE Transplant
Read more about the hair FUE method and the results
FUT Transplant
Read more about the hair FUT method and the results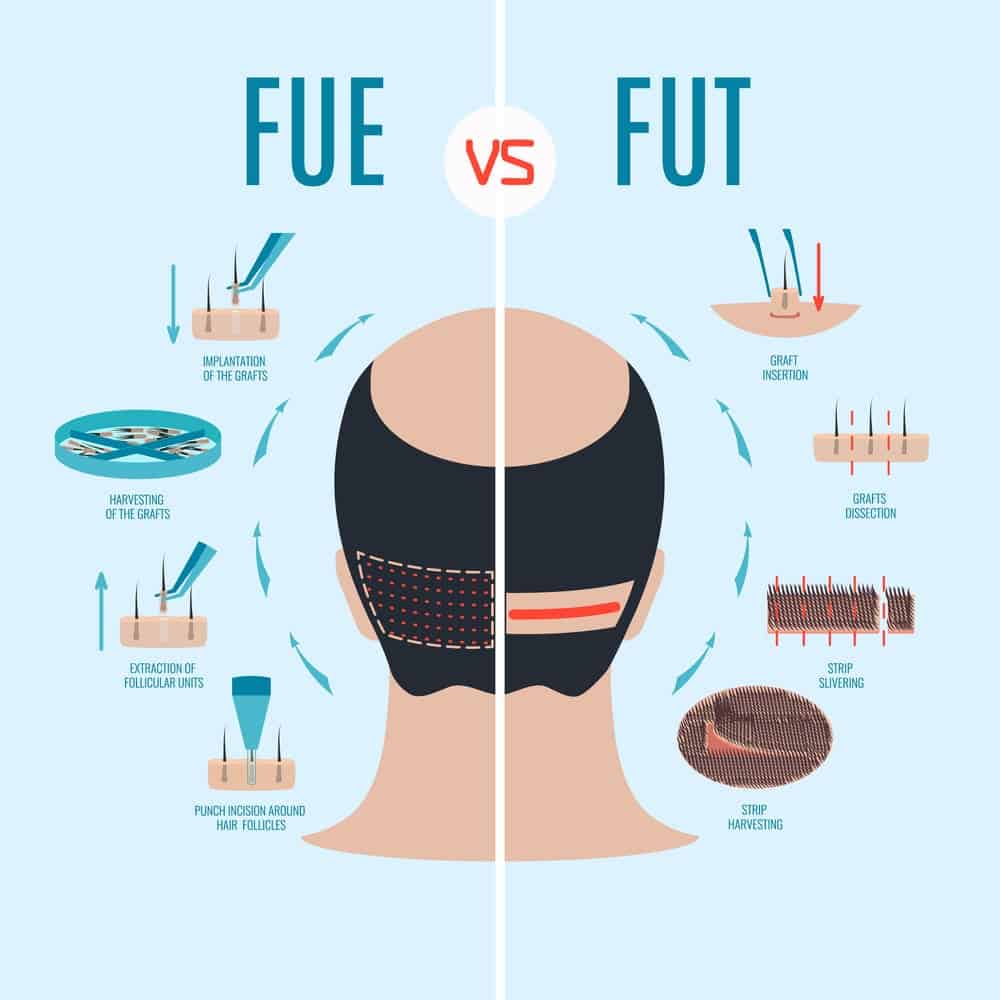 Our Hair Restoration Treatments
What Type of Hair Transplants We Do
The 3 different hair restoration treatments we use. They are:
fue hair transplant (highly recommended) – FUE, or Follicular Unit Excision, is the quickest and least invasive hair transplant procedure available. It harnesses the latest groundbreaking technology to offer a fully minimally invasive procedure with the highest yield of hair growth. Leveraging the harvesting of tiny 1mm sections of hair follicles from donor areas, these follicles are grafted on to the scalp as required.
fut hair transplant – Before advancements in technology, the only treatment option for those suffering from hair loss was FUT Hair Transplant Surgery (also called 'strip surgery'). The technique, which involves taking 2-4 cm wide strips of skin from the scalp, was widely regarded as the most natural way to transplant follicles and, therefore, was the only option available.
dhi hair transplant method – in essence it is "advanced fue" as this method uses a slightly smaller tool called the choi pen, which is usually around .7ml.
We mainly perform FUE (follicular unit extraction) surgical method as this is the best hair transplant surgery method currently available. If you would like to find out about which hair transplant technique is the one that suits your needs, simply call us or fill out the form provided to submit your details for a free consultation..
Hair Loss Statistics in the UK
At Manchester Hair Transplant Clinic, we understand the problems that hair loss poses for men and women. Conditions such as male pattern baldness (androgenetic alopecia) affect almost 30% of men by the time they are 30 years of age, increasing up to 80% by aged 80. Hair loss is not a problem facing men either. Studies have even suggested around half of Britain's women to experiencing thinning (and loss of) hair by the time they reach 50.
There are two explanations for hair loss. On one hand, thinning hair is a genetic issue with there being little that can be done to prevent it. On the other, hair loss can also occur as a result of social factors such as: stress, depression, and side effects of medical procedures like chemotherapy. Despite there being a plethora of explanations for baldness, many patients come to our clinic in Manchester with similar feelings and concerns. If you have ever suffered from a lack of confidence, or low self esteem, due to hair loss then you are not alone.
At our Manchester hair loss clinic, we are single-minded in offering long-term, affordable hair transplantation treatments for those who have experienced concerns about hair loss and male pattern baldness. Many of our clients have been in one, or often both, of these stages. They came to our clinic for treatments. You too can benefit from our affordable and accessible hair transplant procedures. Book your hair transplant in Manchester today!
What do we do at Manchester Hair Transplant Clinic?
Manchester Hair Loss Clinic offers a range of industry-leading hair transplant procedures that provide revolutionary and long-lasting results for our UK patients. We help clients restore their hairlines and self confidence! Whether it be hair thinning, baldness, or just a simple concern about your hair line, we've got you covered. Take the first step of hair restoration with our expert team and book a free consultation!
What sets us apart from any other clinic in Manchester is our ability to provide a range of specialised, affordable hair loss treatments for those based in the North West of England. Currently available at our clinic are a multitude of eyebrow, beard and hair transplants specifically design to boost your self confidence! Similarly, we are unique in our offering of FUE treatment. This procedure is revered for its stimulation of hair growth whilst, at the same time, minimising scarring. If you are looking for a hair transplant in Manchester, all of our procedures are carried our by certified medical professionals.
At the Manchester hair transplant clinic, we also pride ourselves on offering leading patient care. This is why we are flexible in offering appointments to suit you. Many of our clients lead busy lives and visit us during a lunch break straight after work. Whether you're being greeted by a friendly face at reception or out at ease by one of our surgeons, we feel helpful hospitality is a must in the cosmetic industry. Don't just take our word for it. Have a look at our reviews on TrustPilot!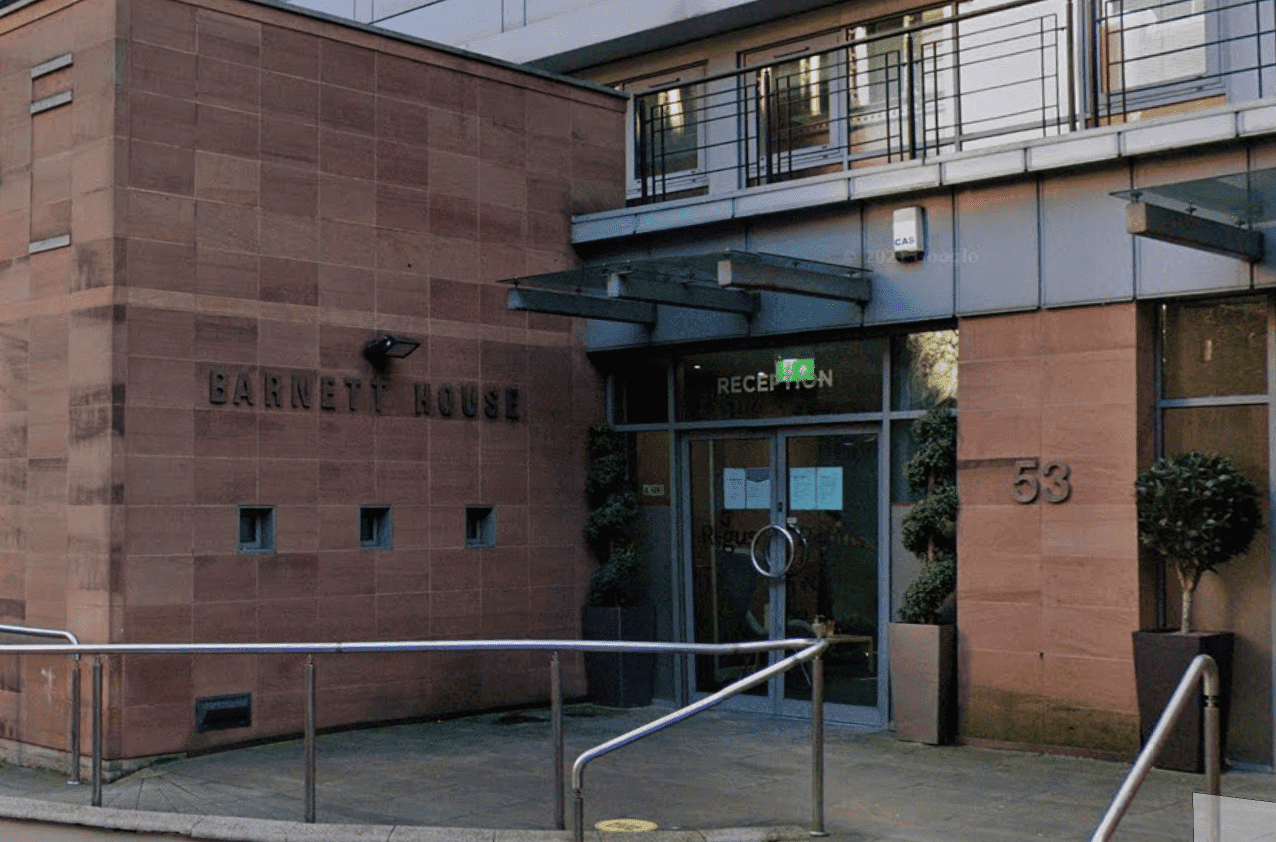 Where is our Hair Transplant Clinic in Manchester?
If you have been searching for hair transplants in Manchester, and are looking for the best hair transplant procedure, you have come to the right place! Our hair transplant clinic is easily accessible to those in the North West and are based in Manchester. Find us in Manchester City Centre:
53 Fountain Street
Manchester
M2 2AN
Our clinic in Manchester is easily accessible for those coming by city transport links. Our closest stops are:
MetroLink: Piccadilly Gardens
Train: Manchester Piccadilly Station
Bus: Piccadilly Gardens Bus Station
Equally, if you're travelling by car, there are plenty of motorways enabling visitation from all over the North West of England.
Google Reviews
Welcoming staff. Nurse and doctor was lovely. No issues parking and coffee while you wait.
WatchTheHorison


August 30, 2023
Great experience. Made to feel really comfortable throughout the whole day and would highly recommend
Mazza Ellerton


August 23, 2023
Very few can deliver a professional service whilst ensuring that all clients receive first -class personalised treatment, turning what can be a daunting experience into something of relative ease. Both Kevin, Dr Karla, and their surgical team certainly did this (and then some!) Once my mind was made up to have hair loss treatment, I was keen to get my transplant done asap. Kevin exceeded all my expectations with this - it's hard to believe that my journey from first consultation to surgery happened in the space of one month. Efficiency did not stop there - on the day of surgery, my transplant was completed in less than 6 hours, all the while ensuring that I was comfortable and pain-free. Security is the best word that comes to mind to describe Dr Karla's care -you know you're in experienced hands! Now I can look forward to the results over the next few months, with the added peace of mind that the Harley Street Clinic team are only a phone call or email away to address any concerns. They will be the first name I will recommend to anyone looking for effective hair loss treatment, and I hope to make use of their service again in the future should I need it.
John P Ronan


March 30, 2022