Request Your Free Consultation With Our Specialists
Congratulations on taking your first positive step towards tackling hair thinning/hair loss!
Please fill out the form below with your Full Name (so we know how to address you), Phone Number (so we can call you to arrange your FREE consultation), Email (so we can send you confirmation of your consultation time and place), and a Message (you can write your requirements down).
---
Our Accreditations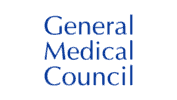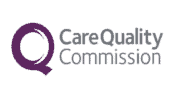 Meet Our Surgeon
Meet our Principal Hair Transplant Surgeon, Dr. Tetiana Mamontova (GMC No: 7322628).
Dr Mamontova is a talented hair transplant surgeon with extensive experience leading high-performing FUE surgical teams. Dedicated to continued development in self and others, to consistently offer sound clinical judgement, technical competence and effective surgical management for optimised patient care.
Dr Mamontova is a detail-oriented surgeon with thorough knowledge of modern surgical practices. Committed to improving patient quality of life by carrying out restoration surgical procedures and appropriate follow-ups.
Dr Mamontova is also a member of the International Society of Hair Restoration Surgery (ISHRS) and Independent Doctors Federation (IDF).